Floral Boho Bridal Portraits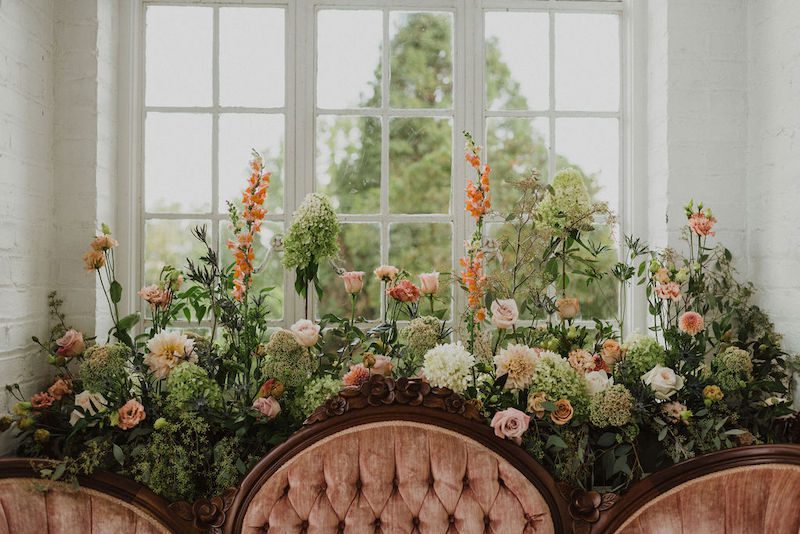 When Ashley Woods approached us to be the florist for her wedding we were so excited to bring her ideas to life. She wanted to look the part of a boho floral goddess, and we can proudly say that she is the definition of just that. The arrangement on her big day consisted of an area dedicated just for her bridal portraits. We were able to make a throne of flowers for her and the talented Finding Eden Photography was able to capture the beauty of the bride.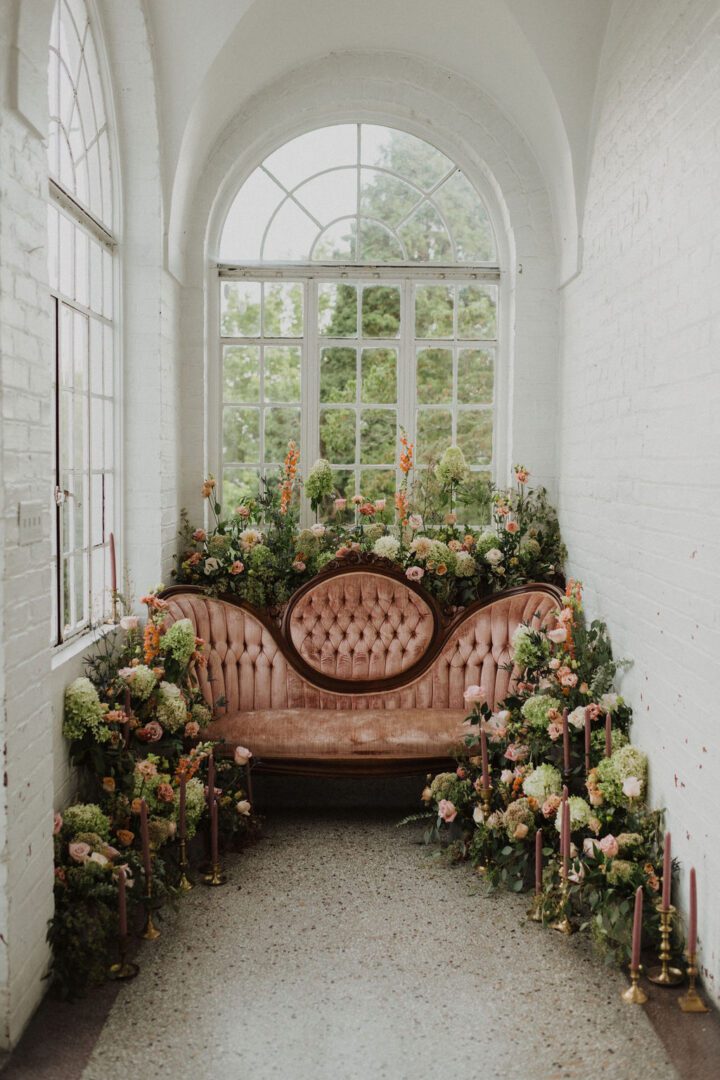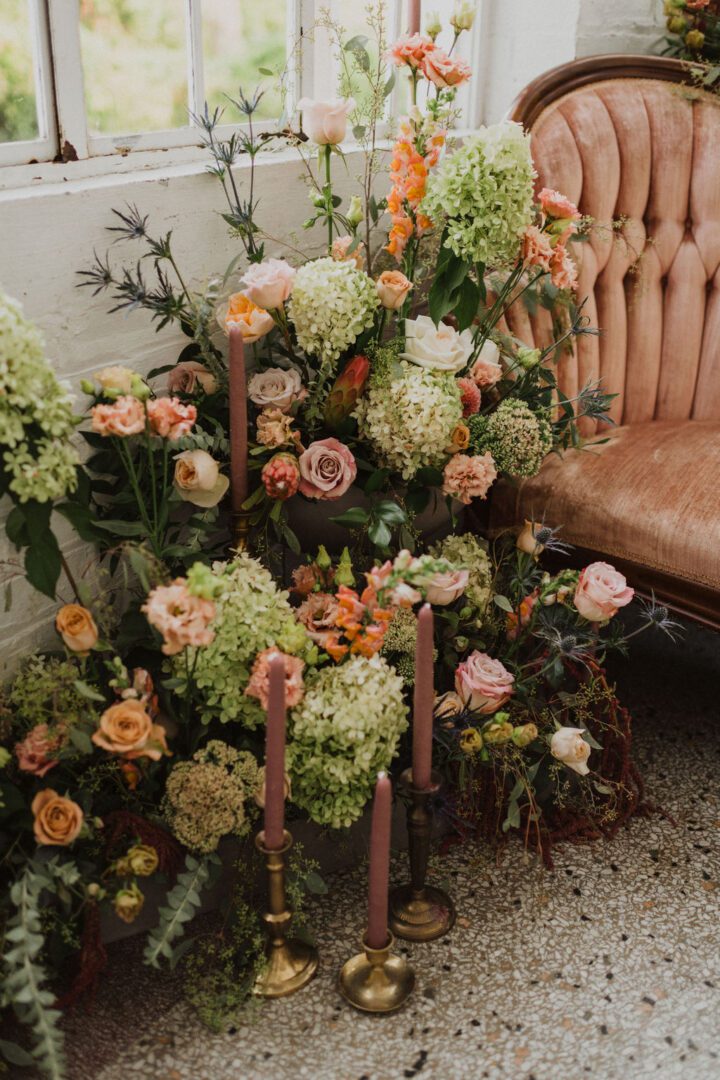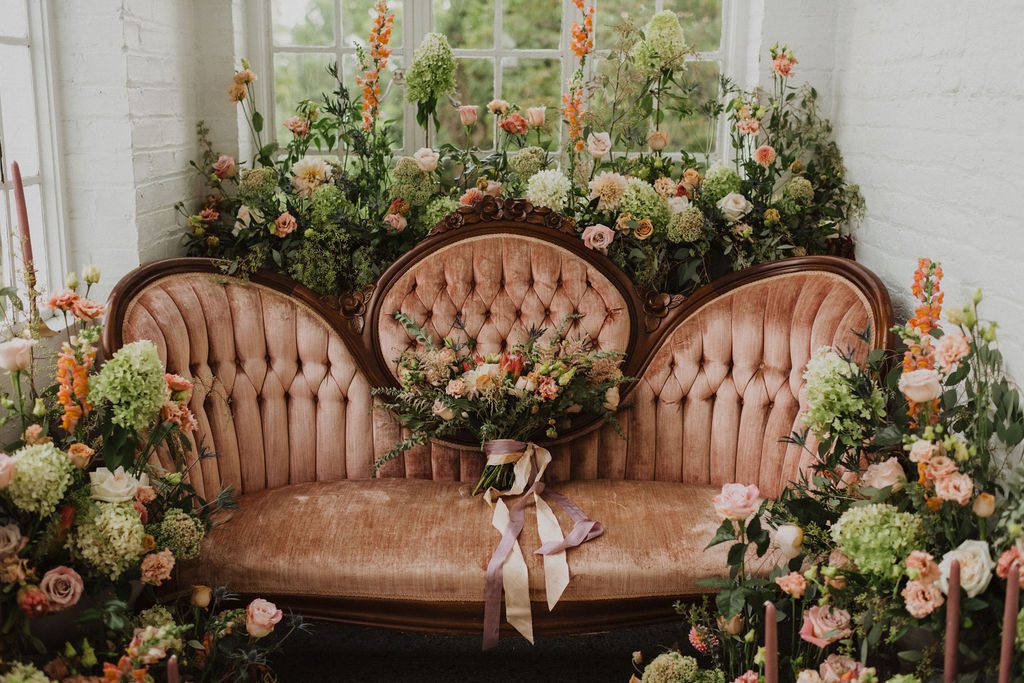 What really ties the florals to this vintage pink love seat are the Faith roses and Juliet roses that we included in the floral arrangement. The Faith rose is a soft lavender rose with pink and cream hues and Juliet is more of a peach rose with a deep, apricot heart. These roses were an elegant, natural addition to Ashley's bridal debut.
Not only was this setting perfect, but the details also added a unique touch to her already dreamy ceremony. Additionally, emeralds are gorgeous and are the perfect accessory to her color palette.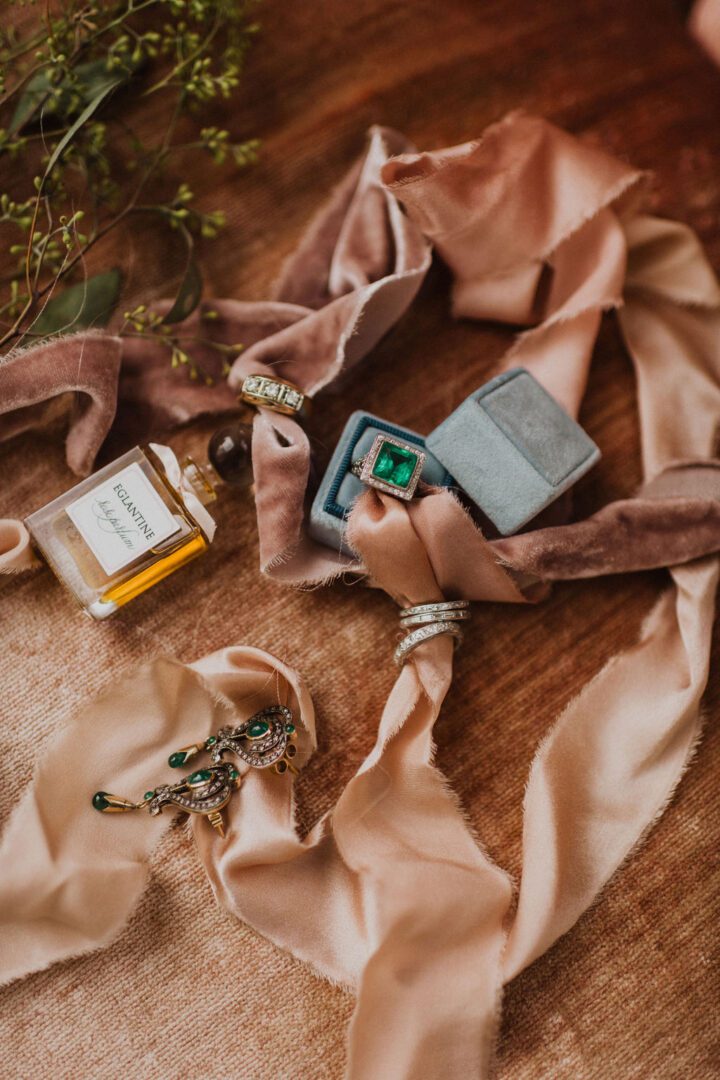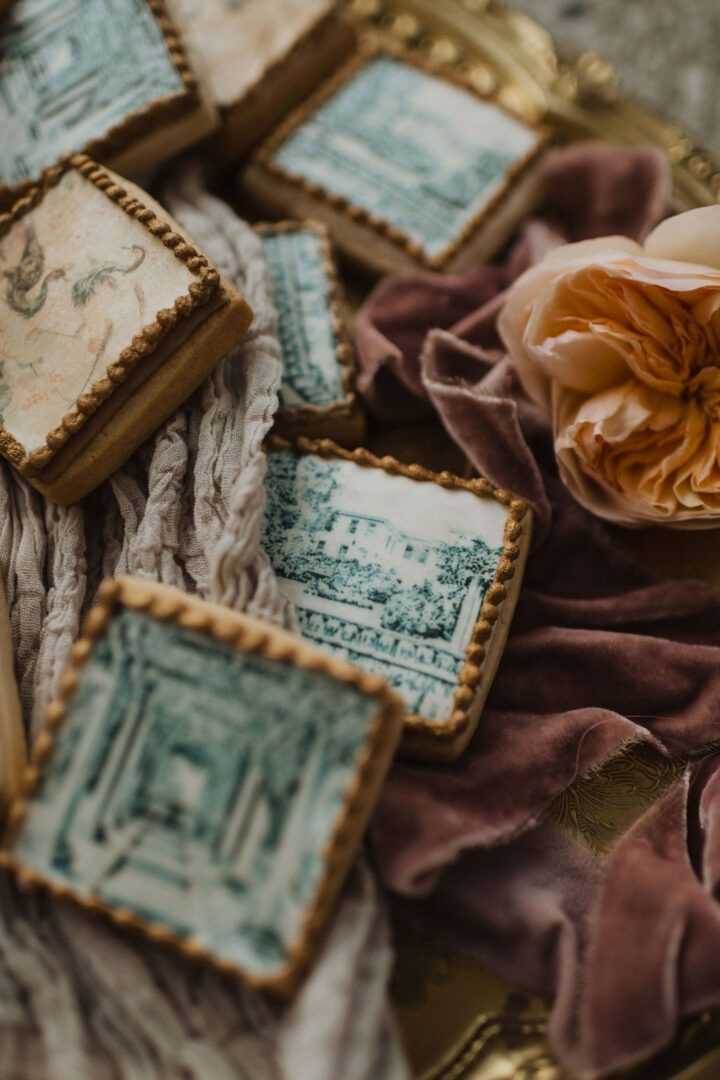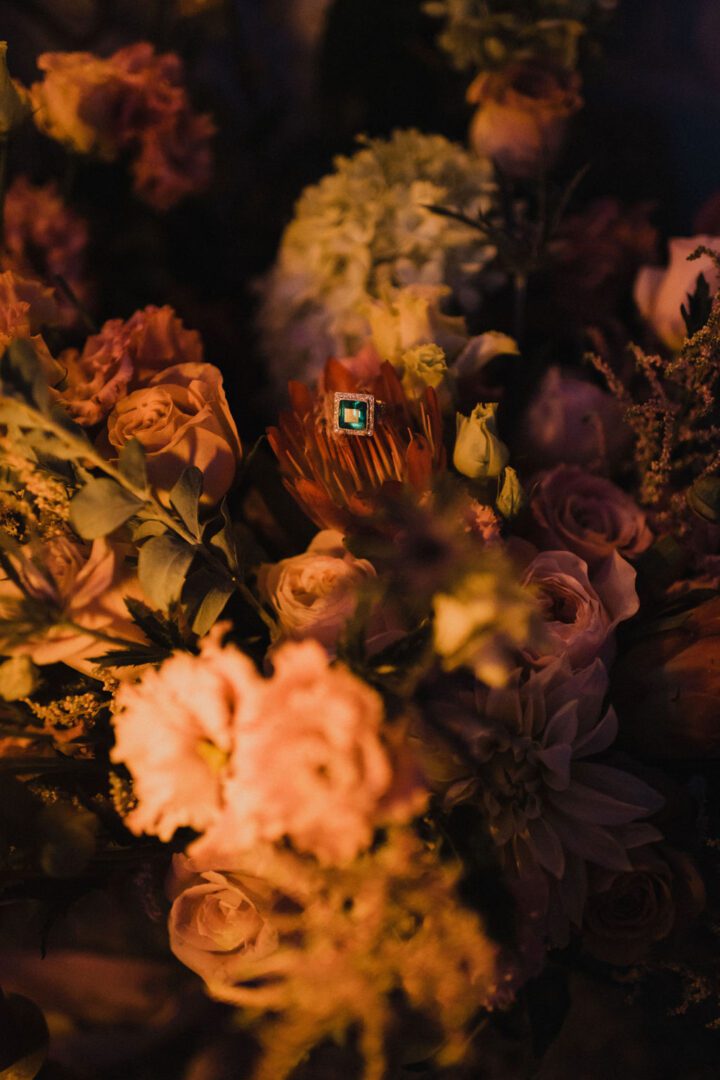 The idea of an area dedicated to bridal portraits isn't something that most brides think to include during their special day. After seeing how stunning Ashley is, it might make you think to include a setting for your portraits.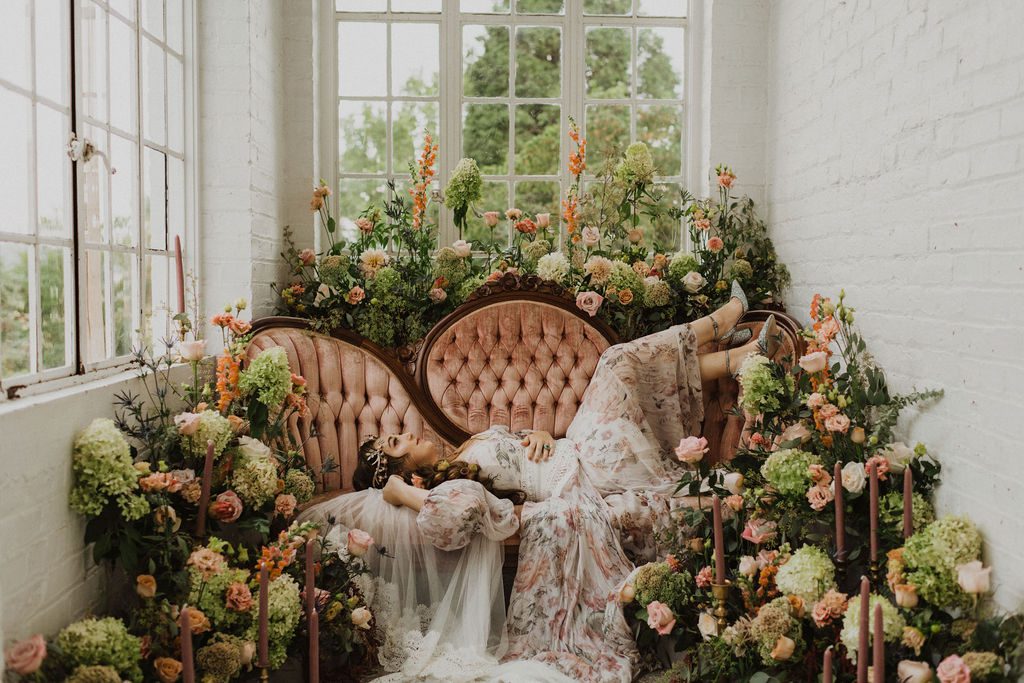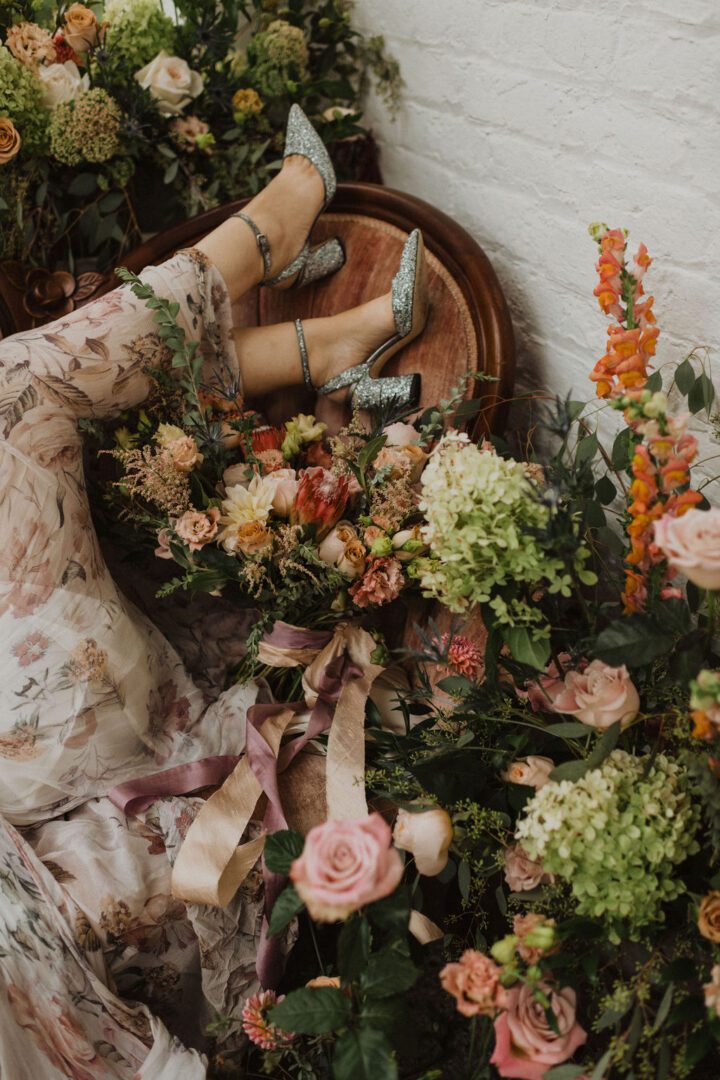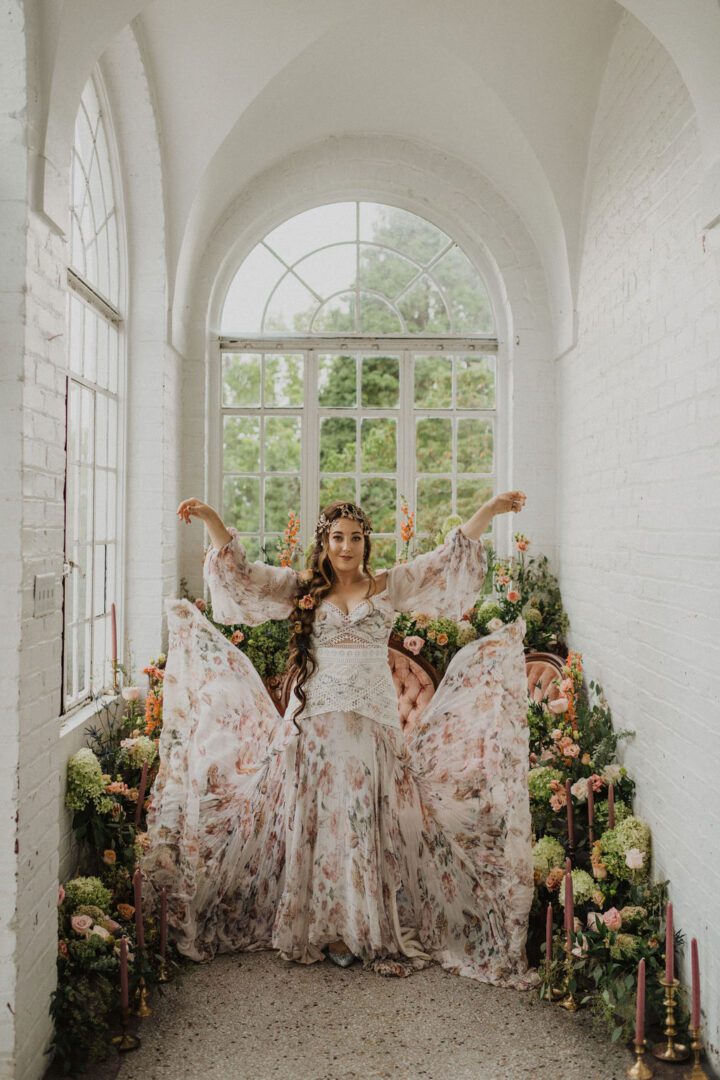 We added Protea Pink Ice to her bridal bouquet that would add to her natural, boho wedding. Protea Pink Ice is a very unique flower and is a member of one of the oldest families of flowers on earth. We also included Blue Thistle in her bouquet, which is one of our favorites, because it is such a unique addition to any floral arrangement and only adds to her boho wedding.
We cannot get enough of her boho style and floral goddess vibes! She is the definition of what it means to have a boho themed wedding. Such a free spirit captured in her natural habitat surrounded by nature and beautiful colors.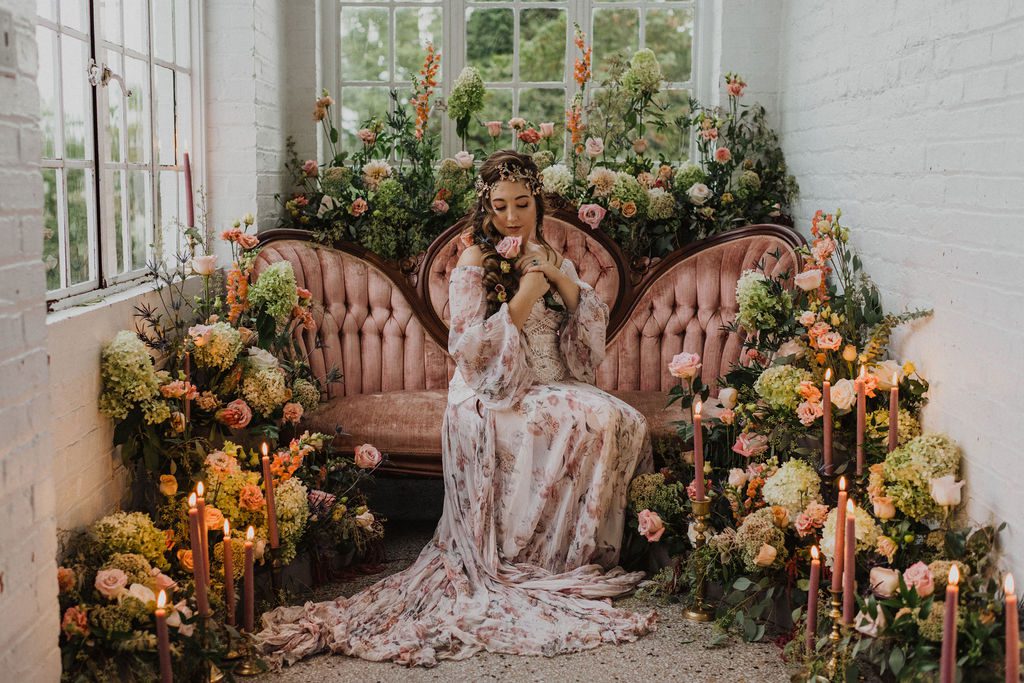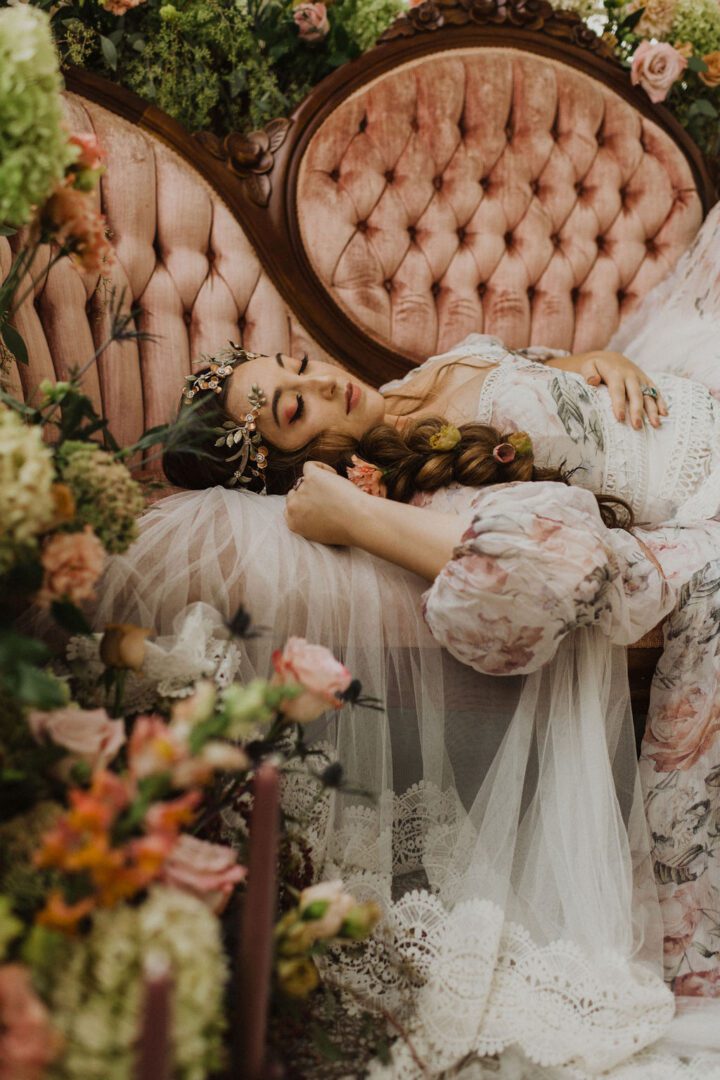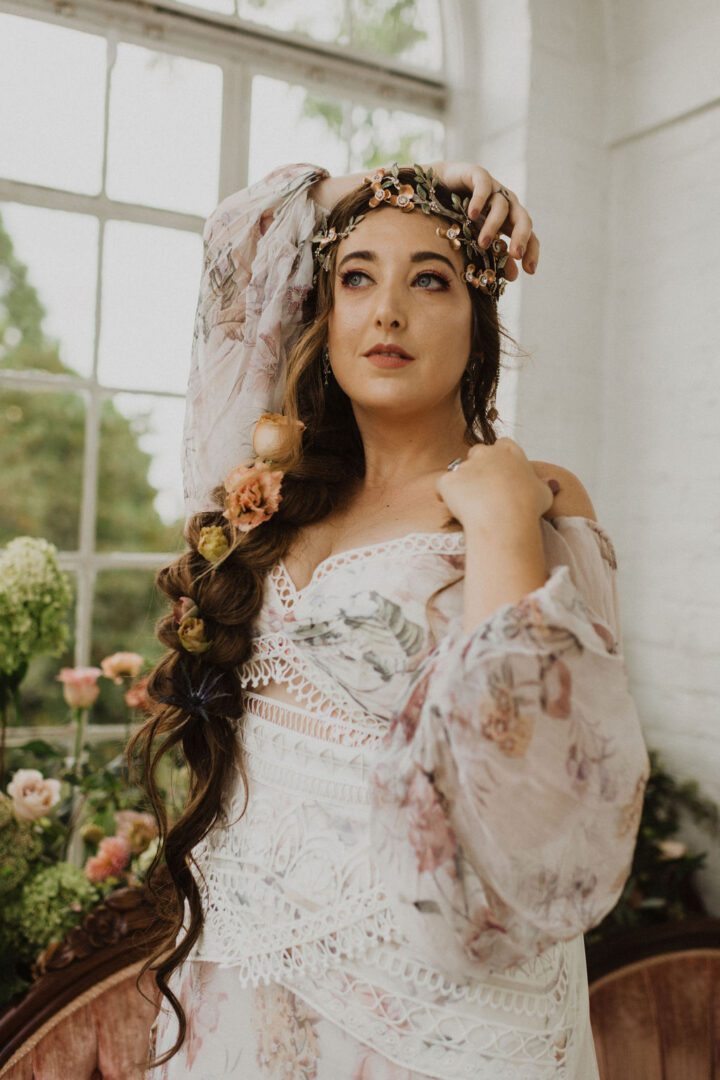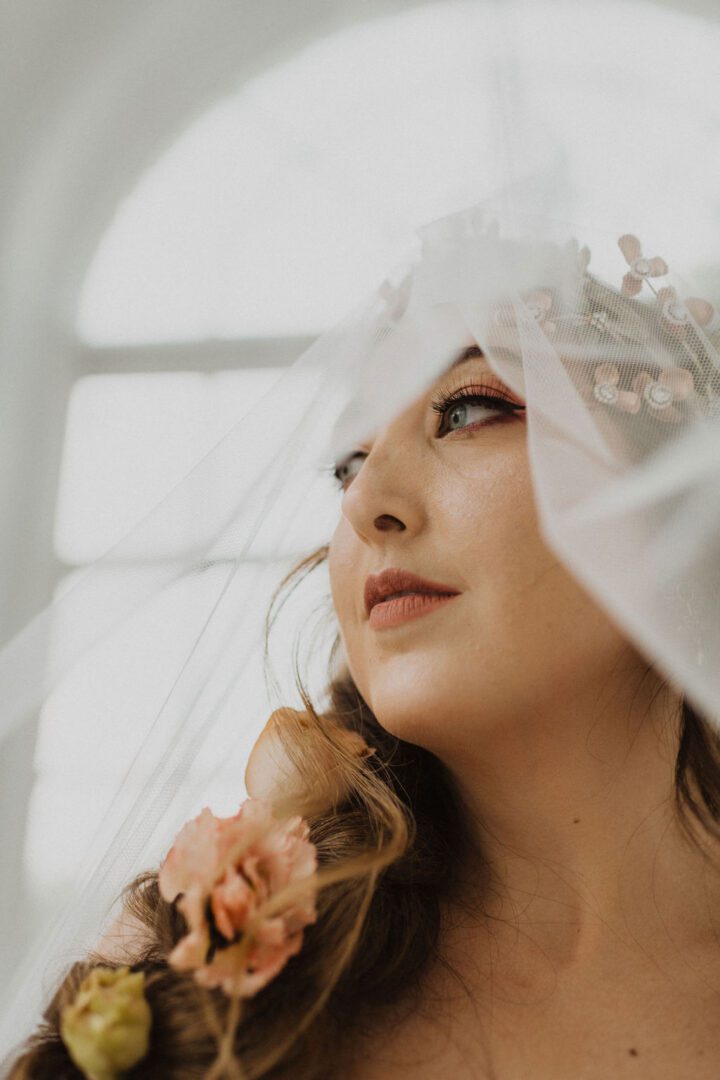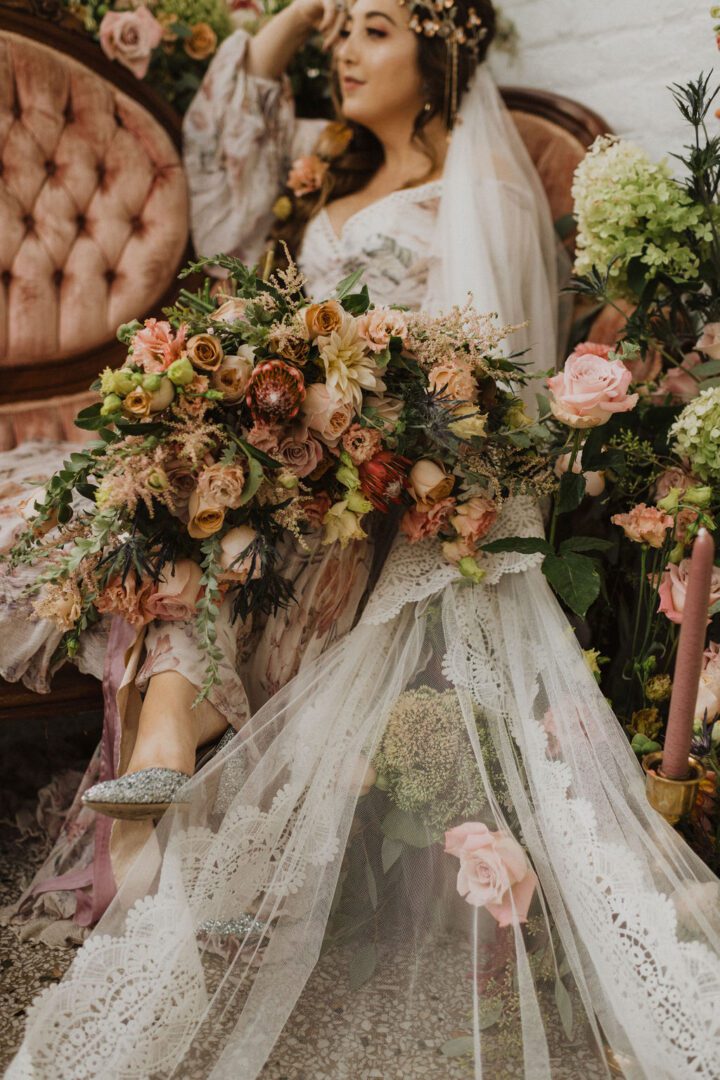 Ashley came to us with a vision for a boho wedding and we were able to make sure that her bridal portraits included the right florals to encompass who she is and her free spirit. We are thankful for brides like Ashley that encourage us to continue to be creative and trust us with their big day. So, what do you think? Has Ashley inspired you to create a space for your bridal portraits? If so, what would you want your floral arrangements to look like? Boho or traditional? Warm or neutral tones? We want to know in the comments!