Seasonal Inspiration: Weddings in the Fall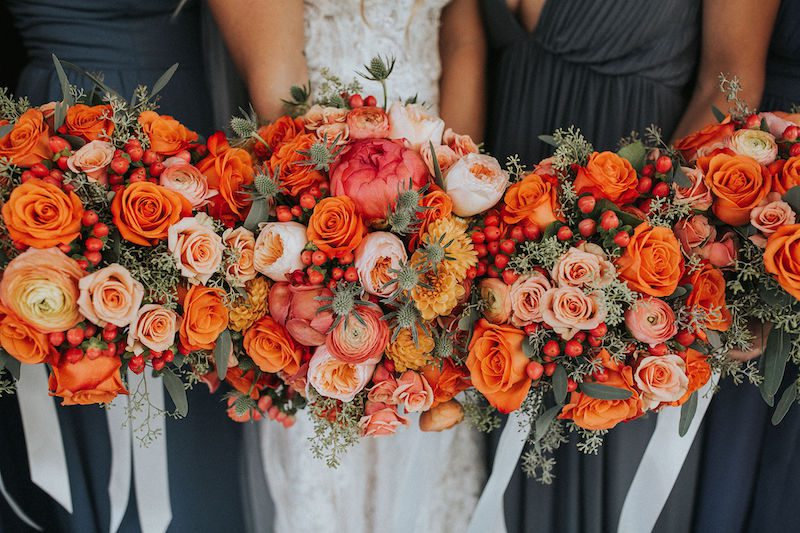 While some might be excited about the football season, we are more excited about the fall wedding season. This time last year, we had just worked on a wedding that gave us all of the vibes for the season! From the color scheme to the floral arrangements, we felt as if we were creating an autumn wedding dream! The Morton's had their beautiful wedding on September 2, 2018, at Jackson Terminal with the talented Kelsey Prater Photography capturing their special day.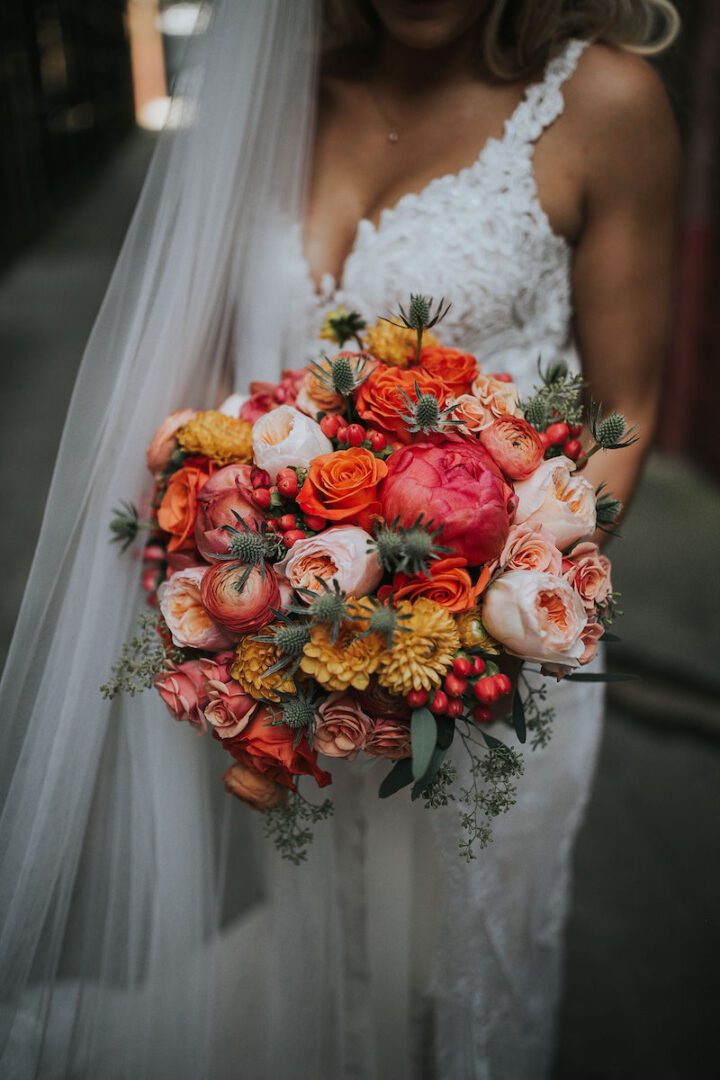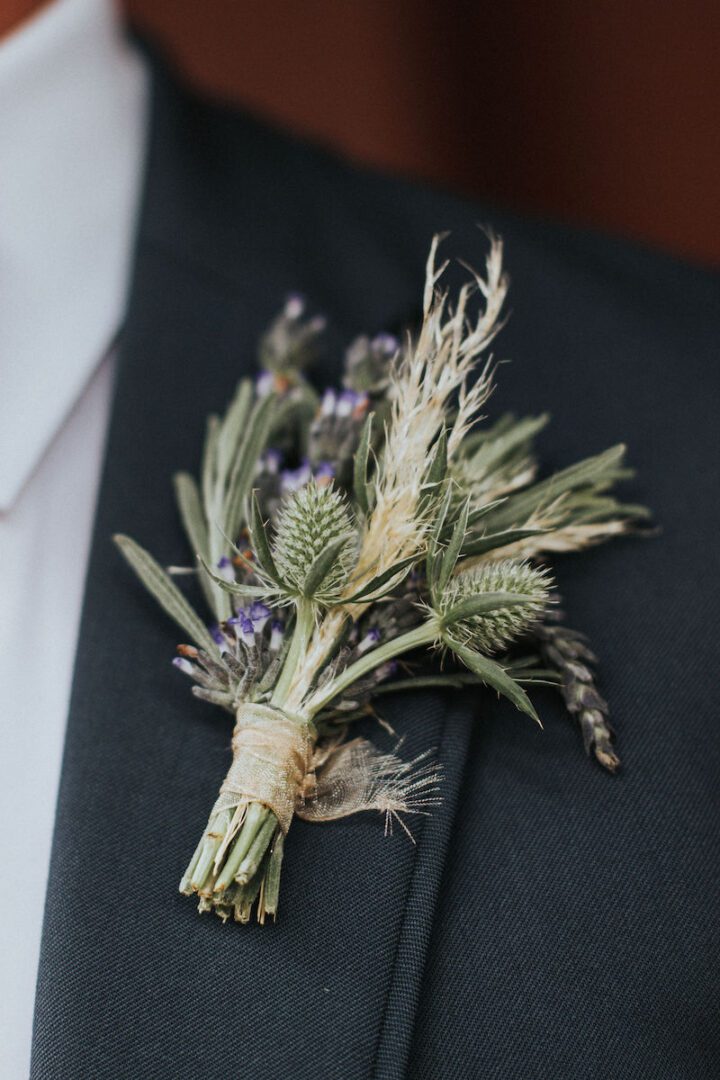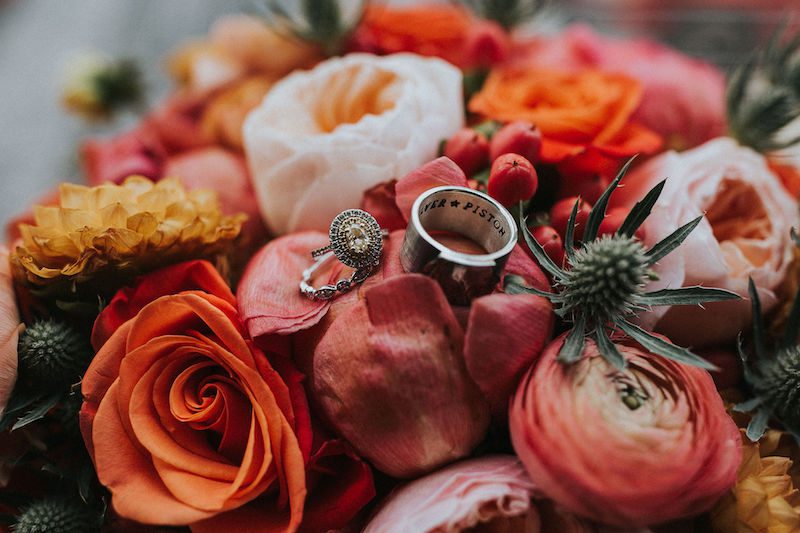 The ceremony followed the bride's vision by adding warmer tones in the details. Her bouquet included vibrant flowers like the Apricot Ranunculus, which you can see in the bottom right of the above photo. One of our favorite roses, the Juliet garden rose, was a softer touch that we added to complement the stronger, more vibrant tones.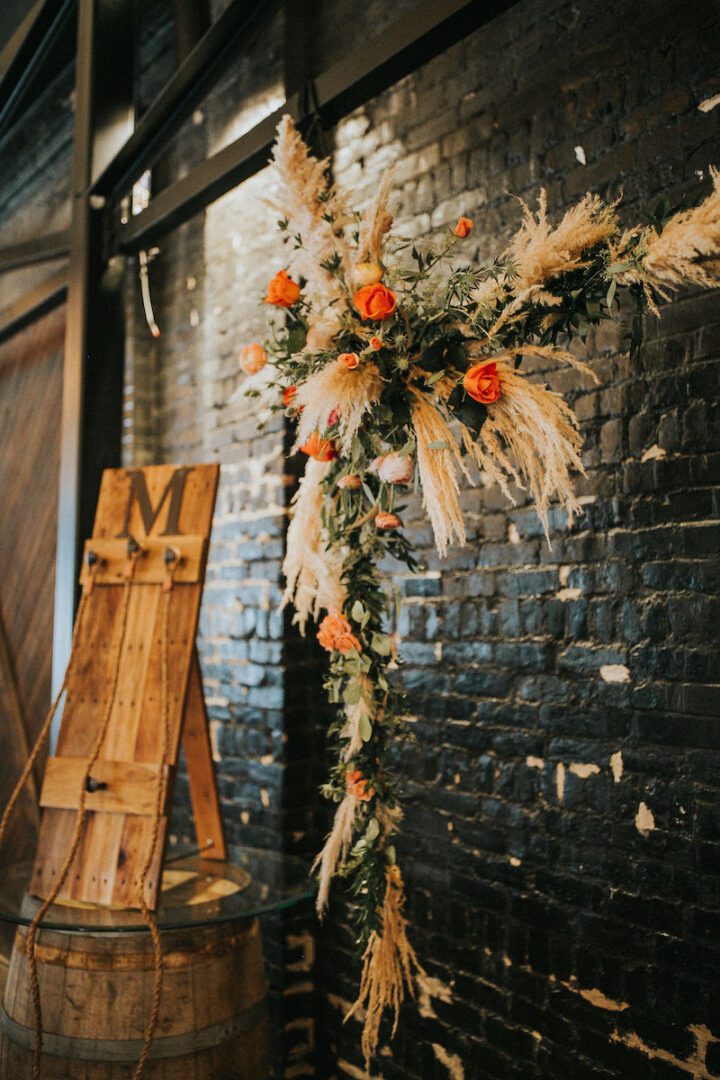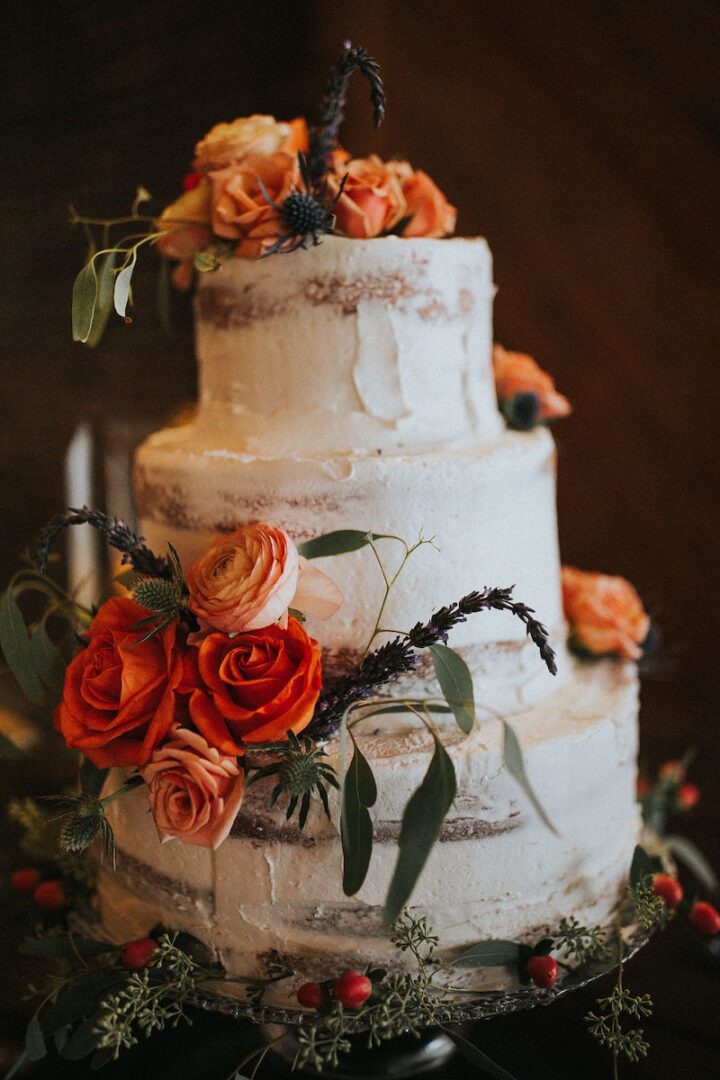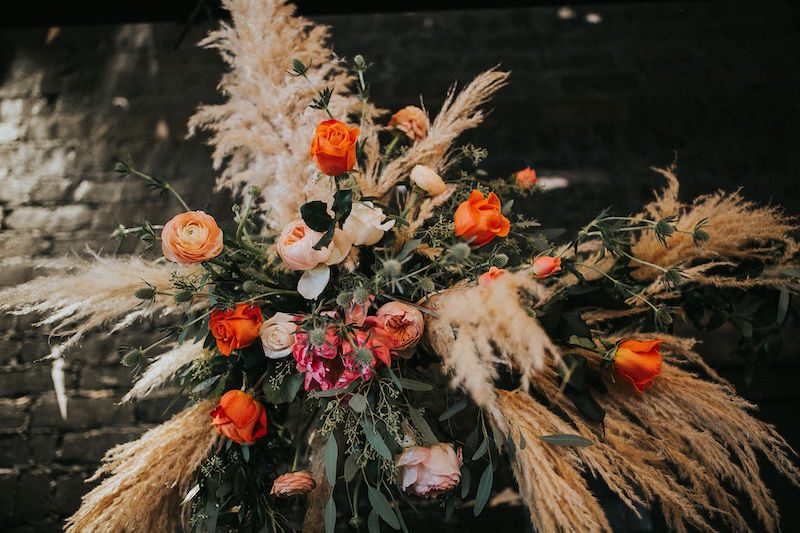 With her ceremony decor, we included pampas grass. It was such an excellent addition because it contrasted against the dark wall already there at the venue. We wanted to make sure that the dark background wasn't swallowing her vibrant arrangement, so the grass was able to provide the lighter backdrop this arrangement needed.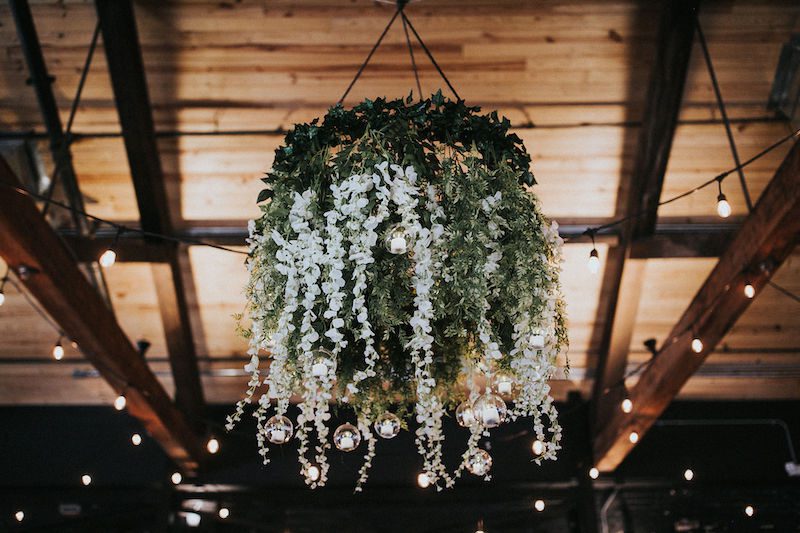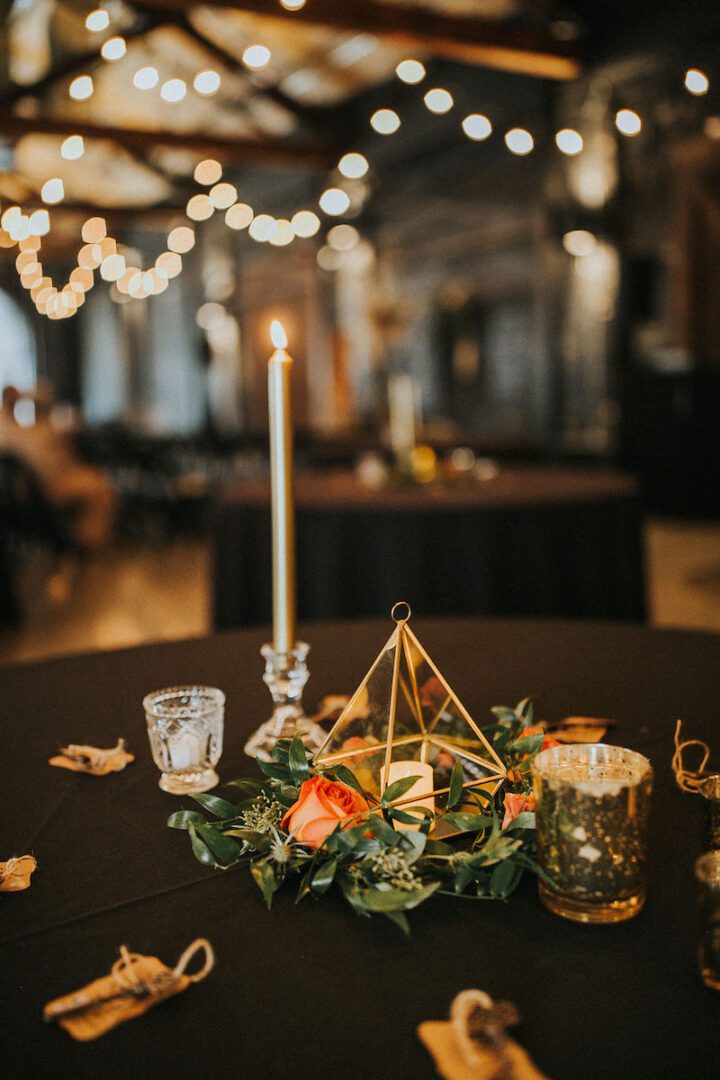 The greenery we added outside the terrariums used for centerpieces was eucalyptus and thistle, which are both excellent greenery we use for our clients.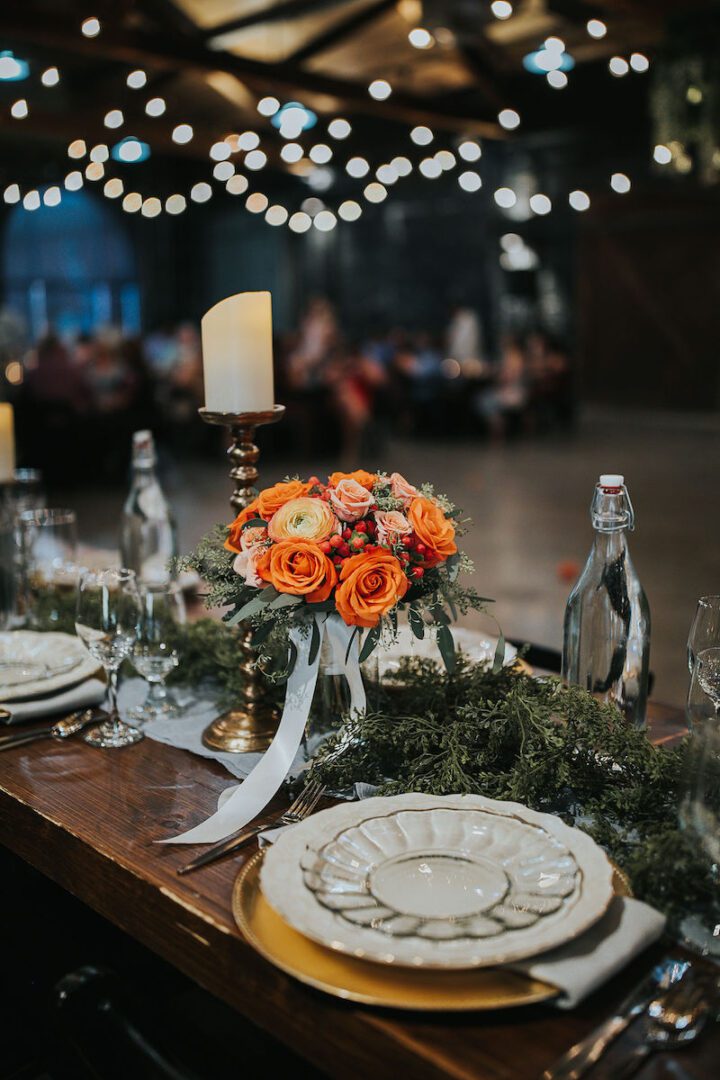 Of course, none of this would be possible without the two getting hitched! We are so incredibly grateful that the Morton's chose us to be their floral team for their big day. And yes, we have gone through these photos at least a hundred times!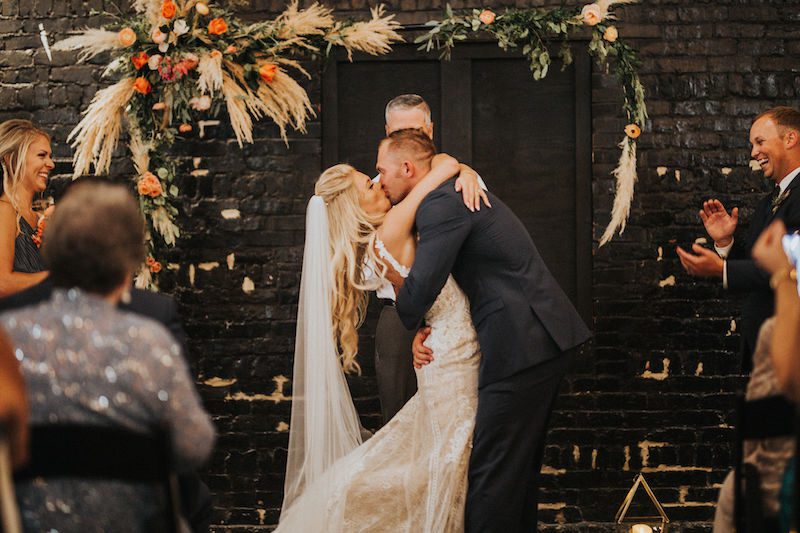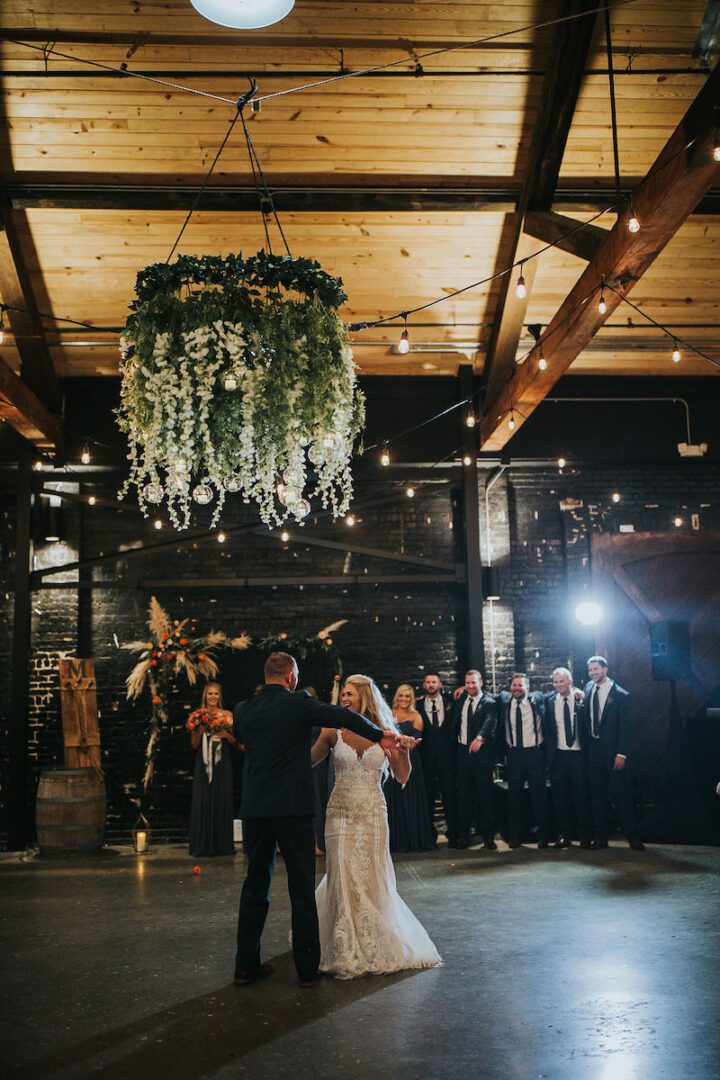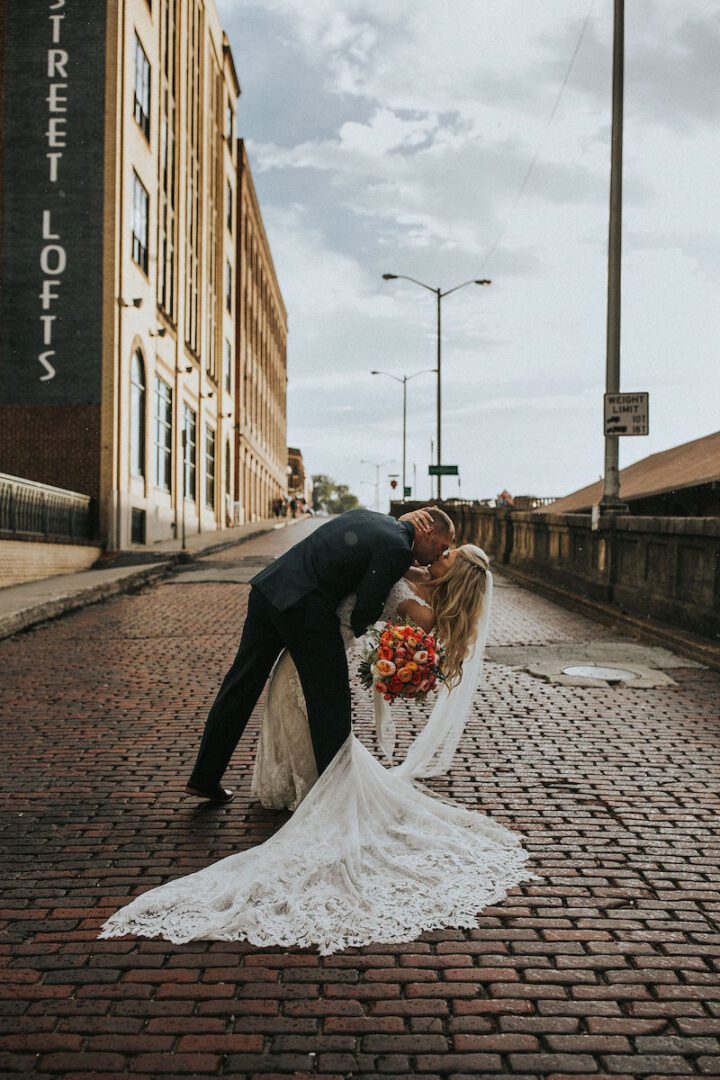 We loved reminiscing on this beautiful wedding that was a year ago but felt like yesterday. When brides approach us asking for a unique and colorful floral experience, we get so excited because that is what we love to do! We pride ourselves on being the best when it comes to taking a vision and bringing it to life, and we would help you do just that. If you have multiple Pinterest boards with floral inspiration and no idea how to bring it all together, contact us so we can make your wedding dreams a reality.